Miss Thrifty9 September 22, 2008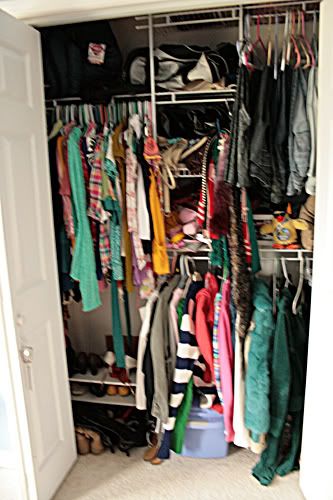 I wouldn't do this normally, but I'm really off shopping at the moment. Today I went into town, armed with a £15 credit note, for a mini-splurge in one of those discount emporiums that sell every bargain under the sun. And what did I come away with? Hardly anything. A couple of remaindered £1 books, some novelty eggcups and a bracket for a hanging plate. A pitiful haul, I know! I am certainly not the same person who used to cruise South Molton Street and Selfridges, WAG-style, in her lunch hour. What is happening? I'll end up in saffron robes at this rate.
Then I realised that I haven't bought anything off eBay in six months. This, too, is highly unusual – but I might as well make the use of this frugal karma while it lasts. So, since I'm just not getting excited about stuff right now, here are my eBay brand tips.
I should point out that although I don't spend much on clothes, I am a crashing snob when it comes to fashion. Cheap shoes? URRRRRGH. T-shirts with Dolce e Gabbana slapped across their fronts in 20 pt? I don't think so. Burberry check? Ha! You're teasing me now. I used to work on a fashion magazine, so I suppose I have been spoiled. I tend to go for the smaller labels with top-notch textiles and beautiful cuts.
Tristan Webber. He is known for his "futuristic" collections and sharply-cut shapes, although the items I own don't fit these descriptions. Thanks to eBay I'm the proud owner of a pair of jeans – the most flattering jeans I've ever owned, and they cost just £10! – and a purple silk top from his TWO line for Debenhams. The TWO line, by the way, is of a really good quality. I'd recommend it. There are usually one or two items up on eBay at any one time.
TSE. There's a TSE concession in Selfridges (or there used to be) but on the whole this wonderful cashmere label is much better known in the USA than it is here in the UK. Cashmere shifts by the tonne on eBay, but UK eBayers tend to make their beelines for Brora. Ha! Little do they know.
BOUDICCA.  There aren't any BOUDICCA items on eBay right now; you have to keep your eyes peeled. This is because the label tends to attract obsessive collectors. It's "avant-garde" design with pretentious overtones. The official website notes:
The collections from B O U D I CC A are stories, short scenes from films, that at times are simple and reference the obvious, at others become complex and ill fitting. The modern paranoia of human life, the beauty and the vanity of modern life, the anger of another, the fake lies that we are told and the real truths we forget…
But if you like innovation and the colour black, you're in. No-one ever seems to bid for BOUDICCA items on eBay – I've concluded that the people who splash out on this label just aren't your typical bargain-hunting types. I once picked up a pair of beautifully cut BOUDICCA trousers off eBay for just £25. To see what this stuff costs new, click here.
Elspeth Gibson. English designer, who makes stunning bespoke dresses. I like her off-the-peg tops, dresses and skirts. They are elegant, pretty (without being too girly) and well-made.   As far as I am aware, Elspeth Gibson now restricts her work to made-to-measure (demi-couture) and lines for other companies. She does a take-it-or-leave-it line of lingerie for Gossard, and her GibsonGirl stuff for Debenhams department store comes up on eBay quite a bit. Some of the GibsonGirl is too pink and frou frou for my tastes; the rest of it is ok. Often the items up on eBay are GibsonGirl, so e-mail the seller to check if you aren't sure. At the time of writing there are 11 Elspeth Gibson items up on the UK eBay site.  None have bids. All bar one have starting bids of £10 or under.  
There you go. Now I feel like the John McCririck of the eBay clothes and accessories section.
UPDATE: This post was selected for the 172nd Carnival of Personal Finance, hosted by Debtkid.